Oregon:
(classic layout first 2 screenshots, wide layout other Oregon screenshots).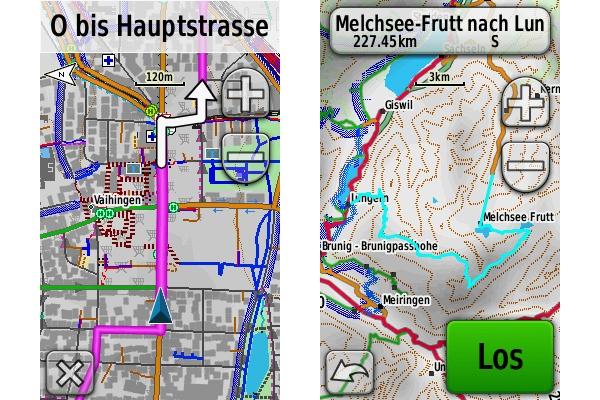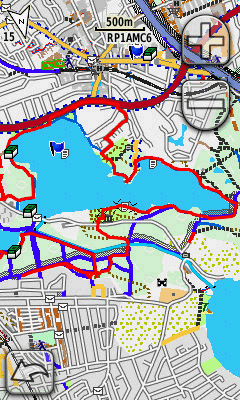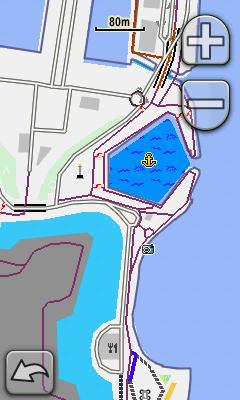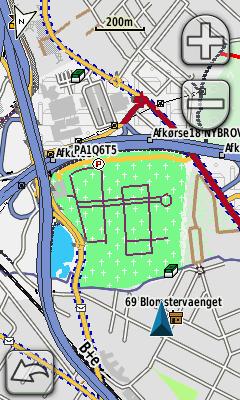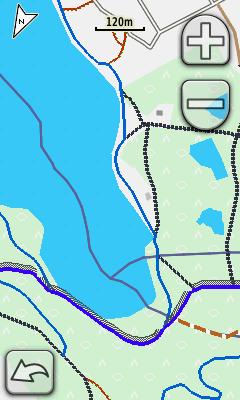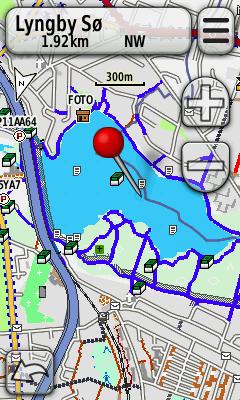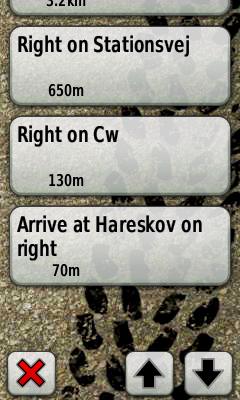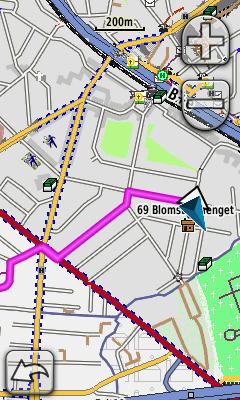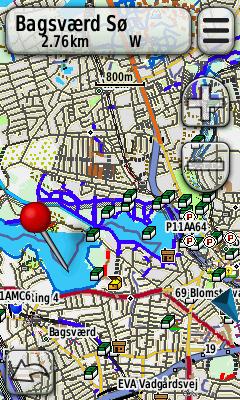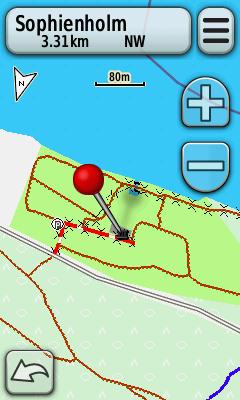 Nüvi 200: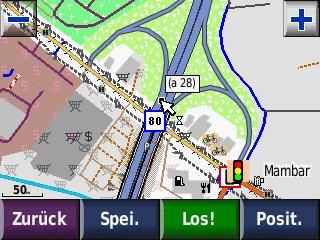 Gpsmap 62
(note low resolution on GPS makes screenshots look very small on screen), using "thin" layout (as recommended):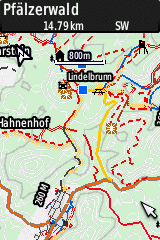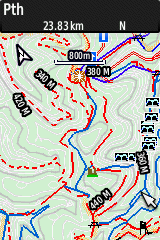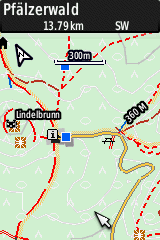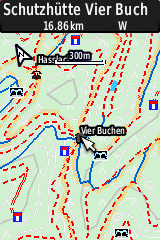 Vista HCx
using the "thin" layout. Note if you want to use it for mountainbiking, I recommend the "classic" layout, which has wider streets. For cycling inside a city, the "thin" layout is also okay however.
First zooming in from 5km overview to 50m detail. Note that the map is only so "crowded" because Vienna is a big city. On the countryside the map looks a bit cleaner while zooming in.
The blue flags are Points of interest saved locally to the GPS and not part of the map.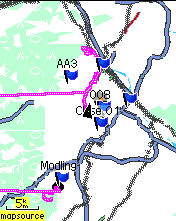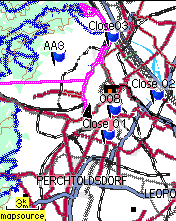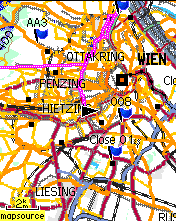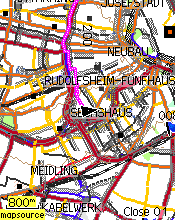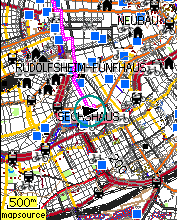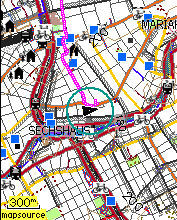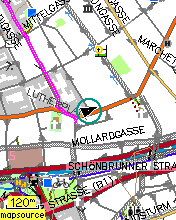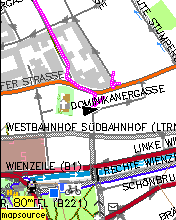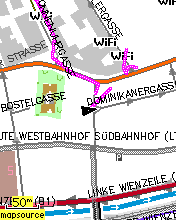 Example of riding alon a calculated route.