Garmin GPS Devices: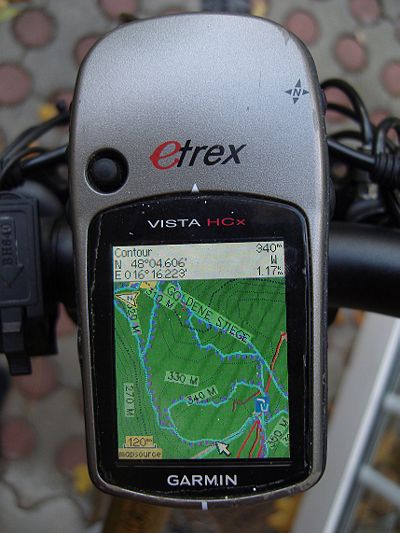 The maps are compatible with nearly all Garmin PNAs with a color screen (e.g. Legend/Vista HCx and Cx, etrex x0, 6062/76CSx, Oregon, Colorado,Edge 705/800, Dakota, most Nuvi, some Streetmap).
Compatibility - Standard (Unicode) vs Non Unicode (cannot authenticate maps / cannot unlock maps)
In general just download the Maps from the first "VeloMap" tab - they are in unicode if useful. If you get the message - "cannot authenticate maps" or "cannot unlock maps", and you have  you have one of the following devices:
All Garmin devices presented 2016 or newer
Edge 1000
Epix
Etrex 20x / 30x (not "etrex 30")
Etrex Touch 25/35
GPS Maps 64 series
Montana 610, 680
Oregon 700,750
Some recent Nuvi devices - as well as some super old devices that do not support Unicode. (E.g. Garmin Vista C, GPS Maps 60 C)
you will need to download the "non unicode" version of the map instead. So get the map from the "non unicode openmtbmap or velomap" tab instead. Only maps of regions where several different scripts are used - are in unicode. If Latin is the predominant script - then of course no unicode map is offered. If your device can display Unicode maps - then of course get the standard version - meaning Unicode. Non Unicode maps require registration to download.
Garmin Basecamp - Perfectly compatible starting with version 3.

Garmin Mapsource 6.16.3 or newer (Windows based PC/Wine/ Mac) Mapsource compatible - I recommend using 6.16.3. If you have not yet installed Mapsource - here is how to do it:  https://openmtbmap.org/tutorials/install-mapsource/
Attention. Mapsource versions older than 6.16.1 do now show all streets and ways, so do not use them with the openmtbmaps. Also note that Mapsource does not show contourlines at the same time as the maps (Basecamp does though).
Attention: Garmin Mapsource does not show the contourlines (correctly).
Qlandkarte GT (since version 1.0) - Cross Platform www.qlandkarte.org - no autorouting support though. Comes with most Linux distributions, binaries for Windows available, other platforms need to compile. Best use latest version. There are constant improvements.

Android
Limited support exist on Oruxmaps and Locus Maps. Note however that those apps can only display the maps. No search or autorouting using the maps is supported. Also you better swtich streetname labels off - as they will clutter the map display. Otherwise displaying the maps works pretty well.

iOS: No compatible apps exist AFAIK.
Windows CE or ME on old Windows PDA/Smartphones:  Maps are compatible with Garmin Mobile XT (installable to any Windows Smartphone) - Garmin Mobile XT does. If you don't want to buy Garmin Mobile XT there is also Glopus (as of version 2.02
beta or higher) and Qlandkarte M which you can try. Neither of the latter supports autorouting however. Some POI are not shown on Mobile XT. Areas and ways/roads/highways are all correctly shown. Note also I'm not sure if all roads/lines are shown.
Incompatibilities: Iphone, IQue 3600 (and others?), old Garmin handhelds without color screen and (micro)SD card. Any other program or PNA that doesn't support .TYP-files.  (like TTQV, Compegps,....)
Address Search:
Addresses in OSM are not yet as perfect as in commercial databases - however as of 2017 address search including housenumbers in most European cities works pretty well.