Garmin PNAs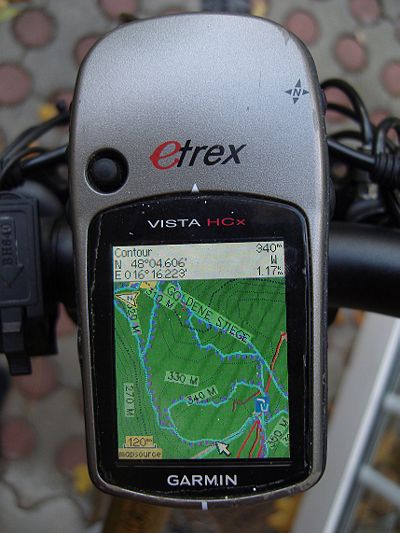 Le mappe sono compatibili con Tutti i più recenti Garmin PNAs con schermo a colori (per es. Legend/Vista HCx e Cx, 60/76CSx, Oregon, Colorado,Edge 705, Nuvi, Streetmap).
Compatibility - Standard (Unicode) vs Non Unicode (cannot authenticate maps / cannot unlock maps)
In general just download the Maps from the first "VeloMap" tab - they are in unicode if useful. If you get the message - "cannot authenticate maps" or "cannot unlock maps", and you have  you have one of the following devices:
All Garmin devices presented 2016 or newer
Edge 1000
Epix
Etrex 20x / 30x (not "etrex 30")
Etrex Touch 25/35
GPS Maps 64 series
Montana 610, 680
Oregon 700,750
Some recent Nuvi devices - as well as some super old devices that do not support Unicode. (E.g. Garmin Vista C, GPS Maps 60 C)
you will need to download the "non unicode" version of the map instead. So get the map from the "non unicode openmtbmap or velomap" tab instead. Only maps of regions where several different scripts are used - are in unicode. If Latin is the predominant script - then of course no unicode map is offered. If your device can display Unicode maps - then of course get the standard version - meaning Unicode. Non Unicode maps require registration to download.
Garmin Basecamp - Perfettamente compatibile a cominciare dalla versione  3.

Garmin Mapsource 6.16.3 o superiore (Windows based PC/Wine/ Mac) Compatibile con Mapsource - Io consiglio di usare la versione 6.16.3. Se non avete ancora installato Mapsource - qui c'è scritto come farlo:  https://openmtbmap.org/tutorials/install-mapsource/
Attenzione: Le versioni di Mapsource precedenti la 6.16.1 non visualizzano tutte le strade e i sentieri, quindi non usatele con le openmtbmaps. Notare anche che Mapsource non visualizza le curve di livello contemporaneamente alle mappe (invece Basecamp si).
Qlandkarte GT (dalla versione 0.17) - Multi Piattaforma www.qlandkarte.org - non supporto il calcolo rotta. Viene fornito con la maggior parte di distribuzioni Linux, sono disponibili i file eseguibili per Windows, per le altre piattaforme è necessario compilare. La versione 0.15.1 o superiore ora funziona anche su Windows Vista / 7. Usate l'ultima versione. (attualmente 1.10)
Android
Limited support exist on Oruxmaps and Locus Maps. Note However that those apps can only display the maps. No search or autorouting using the maps is supported. Also you better switch streetname labels off - as they will clutter the map. Otherwise displaying the maps does work pretty well.

iOS: No compatible apps exist AFAIK.
PDA, Smartphone (Windows CE o ME) Sono compatibili anche con Garmin Mobile XT (installabile su tutti i Windows Smartphone) - Garmin Mobile XT funziona. Se non volete comprare Garmin Mobile XT ci sono anche Glopus (dalla versione 2.02 beta o superiore) e Qlandkarte M  che potete provare. In ogni caso nessuno di questi supporta il calcolo rotta. Alcuni POI non verranno visualizzati con Mobile XT. Le Aree e i sentieri/strade/autostrade vengono visualizzati tutti correttamente. Da notare che non sono sicuro che tutte le strade/linee vengano visualizzate.
Incompatibilità: Iphone, IQue 3600 (e altri?), vecchi terminali Garmin senza lo schermo a colori e lettori di (micro)SD. Tutti gli altri programmi o  PNA che non supportano i file .TYP.  (come TTQV, Compegps,....)
Address Search:Addresses in OSM are not yet as perfect as in commercial databases - however as of 2017 address search including housenumbers in most European cities works pretty well.