GPS Garmin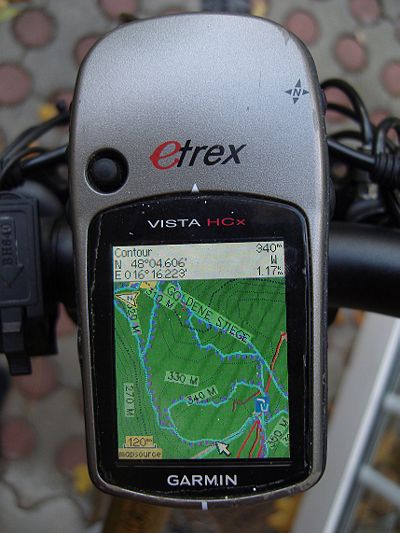 Los mapas son compatibles con prácticamente todos los receptores GPS de Garmin con pantalla en color (por ejemplo, Legend/Vista HCx y Cx, 60/76CSx, Oregon, Colorado,Edge 705, Nuvi, Streetmap).
Compatibility - Standard (Unicode) vs Non Unicode (cannot authenticate maps / cannot unlock maps)
In general just download the Maps from the first "VeloMap" tab - they are in unicode if useful. If you get the message - "cannot authenticate maps" or "cannot unlock maps", and you have  you have one of the following devices:
All Garmin devices presented 2016 or newer
Edge 1000
Epix
Etrex 20x / 30x (not "etrex 30")
Etrex Touch 25/35
GPS Maps 64 series
Montana 610, 680 (not 600 / 650)
Oregon 700,750
Some recent Nuvi devices - as well as some super old devices that do not support Unicode. (E.g. Garmin Vista C, GPS Maps 60 C)
you will need to download the "non unicode" version of the map instead. So get the map from the "non unicode openmtbmap or velomap" tab instead. Only maps of regions where several different scripts are used - are in unicode. If Latin is the predominant script - then of course no unicode map is offered. If your device can display Unicode maps - then of course get the standard version - meaning Unicode. Non Unicode maps require registration to download.
Garmin Basecamp - Perfectamente compatible con los mapas a partir de la versión 3. Atención: las versiones de Mapsource anteriores a 6.16.1 no muestran todas las calles y vías, no use estas versiones con los Openmtbmaps.

Qlandkarte GT (a partir de la versión 1.0) - Multiplataforma www.qlandkarte.org - no soporta autorouting (sí en la versión 1.1.x o superior). Se incluye en la mayoría de las distribuciones de Linux, también hay disponibles binarios para Windows, en otras plataformas podría ser necesario compilar. Qlandkarte GT versión 0.15.1 o superior también funciona en Windows Vista / 7. Use siempre la última versión (en la actualidad 1.1.1)
Android
Limited support exist on Oruxmaps and Locus Maps. Note However that those apps can only display the maps. No search or autorouting using the maps is supported. Also you better switch streetname labels off - as they will clutter the map. Otherwise displaying the maps does work pretty well.

iOS: No compatible apps exist AFAIK.
PDA, Smartphone (Windows CE o ME) Los mapas también son compatibles con Garmin Mobile XT (que se puede instalar en cualquier smartphone Windows) - Garmin Mobile XT lo hace. Si no desea adquirir el Garmin Mobile XT también existen Glopus (version 2.02 beta o superior) y Qlandkarte M , que podrá probar. Sin embargo ninguno de estos dos últimos soporta autorouting. Algunos POI no se muestran en Mobile XT. Todas las áreas, carreteras y resto de vías se muestran correctamente.
Incompatibilidadess: Iphone, IQue 3600 (¿y otros?), antiguos dispositivos Garmin de mano sin pantalla a color ni tarjeta (micro)SD. Cualquier otro programa o receptor GPS que no soporte ficheros .TYP (tales como TTQV, CompeGPS, etc.)
Address Search:
Addresses in OSM are not yet as perfect as in commercial databases - however as of 2017 address search including housenumbers in most European cities works pretty well.